Roof Repairs Pasadena
Offering Professional Pasadena Roofing Services for Over 20 Years
We've been working with Pasadena roofing customers for over 20 years. During that time, we've built a solid reputation for quality and service. We offer residential and commercial roofing services including: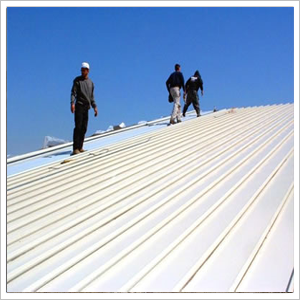 Pasadena Roofing Scenarios
Essentially, there are three types of roofing projects in Pasadena:
Industrial Roofing Services: Whether you own or manage an apartment building, condominium complex, shopping center, medical office, or industrial building in Pasadena, if you need roofing services, you can count on us. From tar and gravel roofs to emergency commercial roofing repairs, our crew of roofers has the experience and expertise required for large scale industrial roofing projects.
New Roof Installations: We work with other contractors and homeowners alike designing and installing new roofs. From custom homes and subdivisions to remodels, room additions, and roof replacements, our team of Pasadena roofing experts has your roofing needs covered.
Roof Repair Service: From a leaking roof to roofs suffering from hail damage, missing shingles, rot, and other calamities, our team of Pasadena roofing professionals has the expertise to properly diagnose and repair roof damage.
Roof Inspections: Has your insurance company denied your insurance claim? Is your insurance adjuster not seeing the roof damage? Was the roof inspection conducted in a hurry or from on the ground? Get your own independent roof inspection and find out what's really going on with your roof. Our roof inspectors are skilled at determining recent roof damage.
Emergency Roofing Service: Tree crashes, tornados, wind shear, hail storms, and heavy rains all take their toll on Pasadena roof installations. If your roof is in dire need of emergency roof repairs, contact us right away for prompt roofing service. Our first priority is to secure the roof and minimize the damage. Once conditions have settled down and it is safe to move forward, we'll move from damage control mode to making permanent repairs.
Roof Disposal Service: If your existing roof needs to be replaced, the underlying roof may need to be disposed of. This depends on the type of roof and materials. Roof removal and disposal is a dangerous job best left to Pasadena roofing professionals. .
No matter what type of Pasadena roofing service you need, our crew of roofers uses safety equipment, wears protective gear, and protects your property from damage while we work. After the roofing job is complete, we clean up after ourselves to ensure that not only does your new roof look good, your property isn't littered with roofing materials.